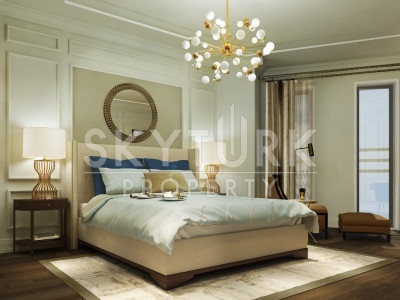 Dmitry, Moscow
18.11.2022
My wife and I are Muscovites. We have been planning to move to a warmer country for a long time, and finally, this day has come! We opted for Turkey, as there are reasonable prices for real estate and a vast Russian diaspora. We only needed to decide on the city where we would live.
We began to monitor the information, read reviews about agencies, and check local public and Russian-speaking blogs. One day we got a recommendation for a reliable real estate company. We did not think for a long time, visited their website, and sent an application to the chat, indicating our budget and preferences. The answer came faster than we expected. We were sent photos of several objects by mail and offered to show the real estate online since we were still in Moscow. We were delighted with the apartment and incredibly liked the location of the residential building. Yes, and the Sariyer area was very much to my liking.
After the inspection tour, we paid a deposit and began to pack our bags. At the airport, Sky Turk employees were waiting to meet us and accommodated us in a pre-prepared apartment free of charge! We had lunch in a cozy cafe, discussed the details of the buy-sale agreement, and went to see the apartment. We were more than satisfied and signed the contract. The managers are incredibly attentive and professional. They provided us with a sworn translator, took care of the execution of all the documents themselves, and provided detailed information. In a word, we are delighted! We are happy with the cooperation and recommend it to everyone!
read more
Hide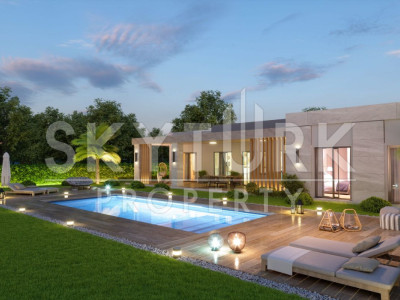 Svetlana, Minsk
10.10.2022
A year ago, my husband and I decided to move to Turkey. We had a lot of questions to answer: which city to choose, how to get a residential permit, how to choose real estate and many more.
We decided to contact the Sky Turk agency, which, according to our friends, is the best agency in the Turkish real estate market. A month later, we were enjoying the sun on our villa in Istanbul, and the company manager helped to deal with all the paperwork.
Now our life looks like a fairy tale. But still, there was one thought that haunted me. It turned out that this year the value of our villa has increased by 30%, so we thought about buying real estate for investment.
We again turned to our trusted partner Sky Turk agency.
Since real estate prices have risen, we could not buy a ready-to-move-in apartment because of the high cost. The manager offered to buy an apartment at the pit stage because it would be much cheaper, and there would be an opportunity to arrange a 0% installment plan. We decided that it would be the perfect option!
We are looking forward to buying our new apartment!
read more
Hide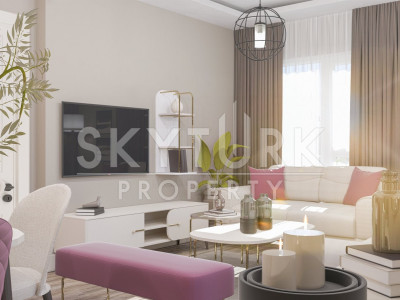 Shahin, Astana
25.08.2022
I really seldom write reviews, but this one is truly deserved.
In January 2022, we thought about moving to Turkey. We decided that the best time for purchase would be summer so our children could start school in Turkey in autumn.
After checking the option on the market, we opted for Istanbul. We wanted to find an apartment in a quiet area near the sea.
We spent several months searching for a real estate agency on the Internet. We were not looking for a specific company for ourselves but focused on available offers. Closer to summer, we went on a real estate inspection tour.
It's a shame we did not contact Sky Turk Property first because we could have saved an immense amount of time and gotten the desired result.
Since our first meeting, it became clear that Sky Turk Property was the people we had been looking for.
Within a few days, we got the selection of apartments that met our needs, detailed information about the pros and cons of the location, the availability of infrastructure, and the advantages of living in a particular area.
Without thinking long, we decided to go and see three apartments. Among the options, we found OUR apartment in a small area of ​​Silivri. We closed the deal very quickly. The buying process was easy.
Today we are the owners of a beautiful apartment in Istanbul! We want to express our sincere gratitude to the entire team for their advice, which helped us make the right choice. We found the perfect apartment for us! A large area, a swimming pool in the residential building, a playground, and a very close location to the sea - everything we wanted for our children. The apartment with large windows, beautiful design, and high-quality furniture exceeded all expectations.
We were satisfied with the purchase and the work of the whole team!
read more
Hide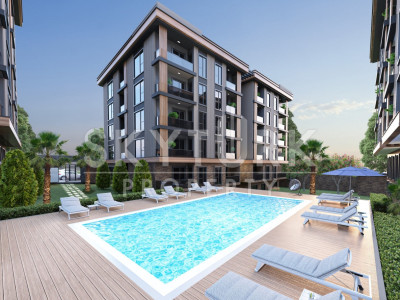 I bought my first real estate in Turkey about seven years ago. It was an apartment in the coastal region of Antalya that I could rent out almost immediately. I purchased two more apartments in the same province. Over time, things went well, and now I receive a stable return on investment. Of course, I continued to invest everything I earned in real estate. I have been cooperating with this agency since March last year. During this time, I managed to invest in the construction of three residential buildings in Istanbul at the pit stage. I liked that the company's managers provide profound information about real estate and developers and are well aware of prices and the construction details.
The thing is, I had a bad experience with a previous real estate agency. I do not want to give them bad publicity, but after closing the deal, I decided to part with them. And when I turned to Sky Turk, Aleksey was appointed as my manager. He immediately sensed my needs and preferences. It felt like he was giving me his full attention. Undoubtedly, this approach is really pleasant. Alexey selected real estate for me in a short time. I had no problems with the paperwork either. When we closed our first deal, Alexey offered to check the details of two more real estate projects. I realized that it would be foolish to ignore such promising proposals, so I became a serious investor!
Of course, real estate prices have skyrocketed over the past couple of years. Although, I understand that this is not the fault of the agency. In all other respects, cooperation with Sky Turk left only pleasant impressions.
read more
Hide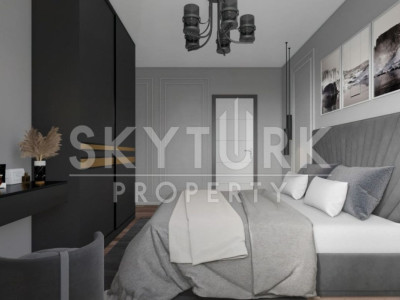 My relocation to Turkey was spontaneous. I did not learn the language, did not check emigrants' chats, or prepare documents for permanent residence. I planned to spend a couple of months in Istanbul and then move somewhere else - I am one of those people who constantly need to change something. But this city won my heart. The rhythm of life, architecture, cultural diversity - I felt it was truly mine.
A month after my first visit, I started looking for real estate to get a residence permit in return for investment. Almost immediately, it became clear that doing it on my own was not a good idea. I went through dozens of dubious realtors before I stumbled upon the Sky Turk real estate agency on the internet. I left my phone number, and I did not regret it.
The manager quickly contacted me and asked me about the detail of the apartment I would like to see. He answered all my questions politely and directly, which was very pleasing - I don't like when people avoid answering questions or deviate from the topic. When I received my first selection of real estate via WhatsApp, I realized I was working with a professional team. All the apartments met the requirements I had announced, and it was a pleasure to look through them.
When we moved on to the stage of inspection of apartments, it got even more exciting. I no longer doubted that it was Sky Turk who would help me find the right apartment. And so it happened. After I saw my current apartment in Beylikduzu - it was the fourth show in a row - my heart skipped a beat. The decision was obvious.
Sky Turk managed all the paperwork, which I am grateful for since I hate dealing with papers. I now have an ikamet and TAPU for my apartment in the most beautiful, in my opinion, district of Istanbul. I never thought I would be so far from my hometown Ufa and still feel that comfortable.
Thanks to Sky Turk managers for their patience and professionalism. I wish you more happy clients!
read more
Hide